Changing Rooms
We have a range of changing rooms including, family changing rooms (with baby changing tables), Group changing rooms and solo changing rooms.
Wheel Chair Access
We have wheelchair access for both of our swimming pools.
Showers
You can rinse off in one of our showers before and after a relaxing swim.
Swimming Pool In Crewkerne
Swimming is a fantastic way to keep fit and have a little fun. Crewkerne Aqua Centre is home to two swimming pools: a main and learner pool where novice swimmers can develop confidence in the water and advanced swimmers can enjoy a leisurely swim, Aquarobics and more. Both are situated indoors with a disabled access ramp, both pools are open to everyone. Strong swimmers over the age of 8+ years old are permitted to swim alone without a parent or guardian.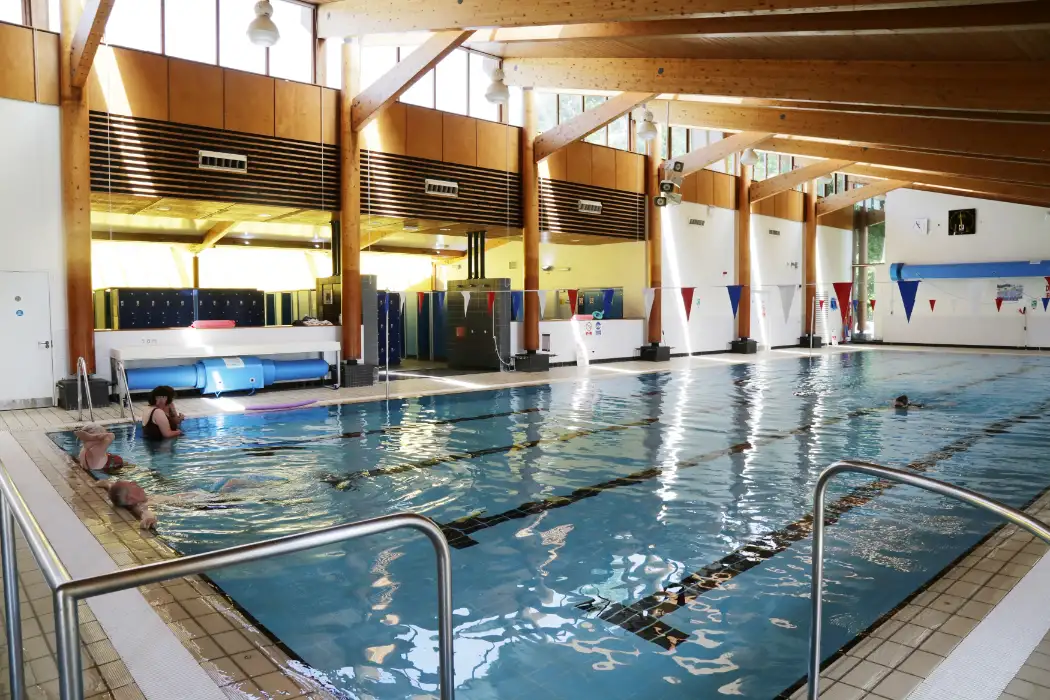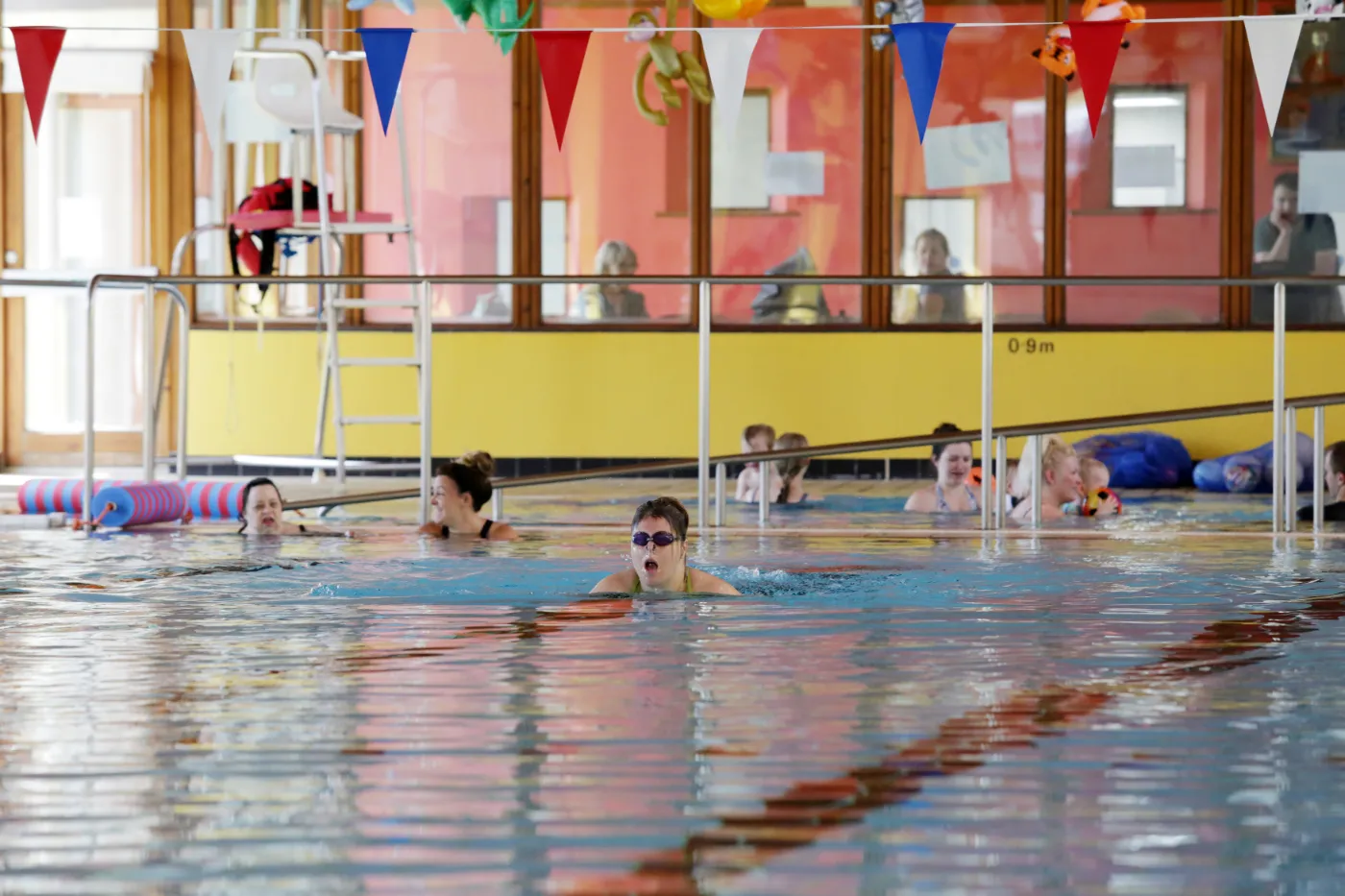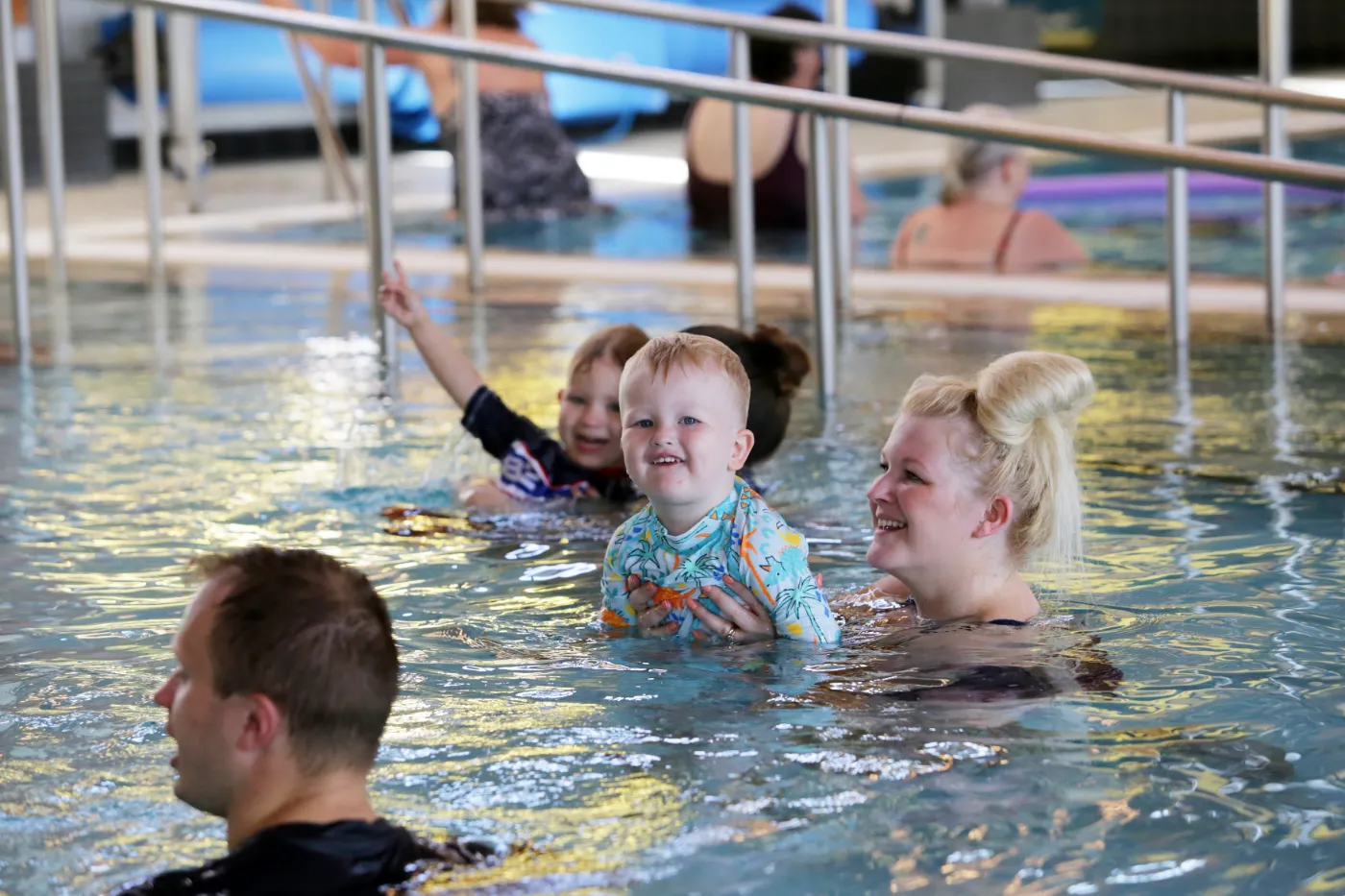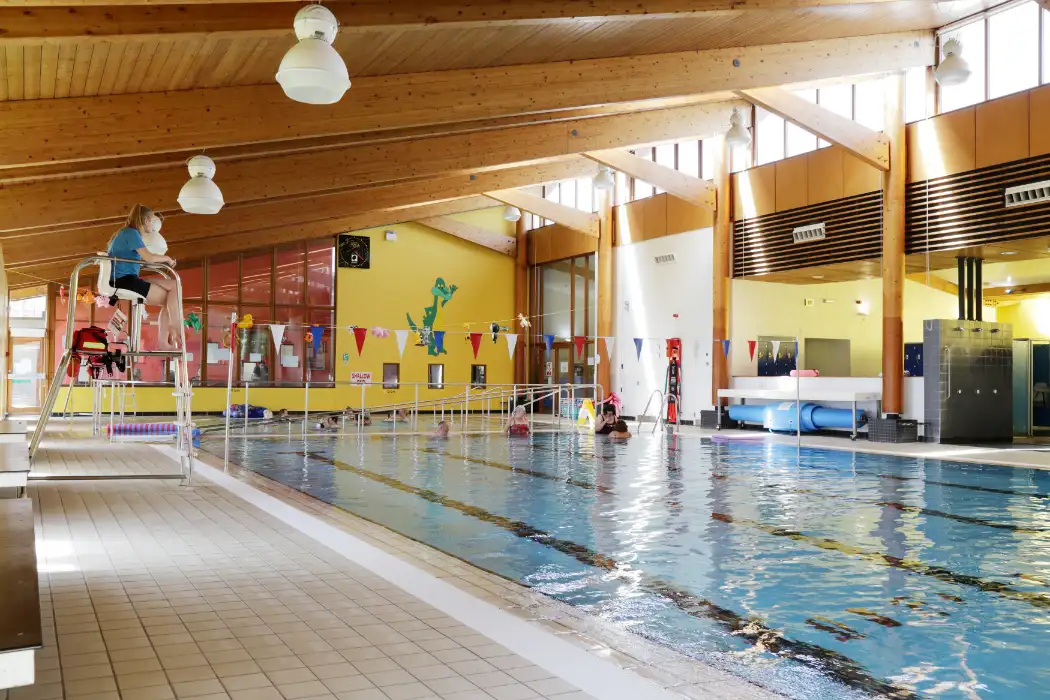 Our main pool is a 25m-long swimming pool maintained at 29.5°C for comfort. Visitors using the main pool can enjoy some of the many activities hosted including adult swim lessons, Aquarobics, over 50s swims and plenty more.
The perfect place for young and novice learners to get their bearings and develop confidence in the water, the learner pool is maintained at 32°C for comfort with a maximum depth of 0.9m. Our learner swim sessions have small toys for younger children to enjoy in the pool.
Main Pool Swimming Times
Monday


Tuesday


Wednesday


Thursday


Friday


Saturday


Sunday


Lane Swimming
06:30 - 08:30
Lane Swimming
06:30 - 08:30
Lane Swimming
06:30 - 08:30
Lane Swimming
06:30 - 08:30
Lane Swimming
06:30 - 08:30
Closed
06:30 - 08:00
Closed
06:30 - 08:00
Over 50s
08:30 - 09:30
Aquarobics
08:45 - 09:30
Over 50s
08:30 - 09:30
Over 50s
08:30 - 09:30
Aquarobics
08:45 - 09:30
Lane Swimming
08:00 - 09:00
Lane Swimming
08:00 - 09:00
General Swimming
09:30 - 11:00
General Swimming
09:30 - 11:00
General Swimming
09:30 - 11:00
General Swimming
09:30 - 11:00
General Swimming
09:30 - 11:00
General Swimming
09:15- 10:30
General Swimming
09:15- 10:30
Fun Session
11:00 - 12:00
Fun Session
11:00 - 12:00
Fun Session
11:00 - 12:00
Fun Session
11:00 - 12:00
Fun Session
11:00 - 12:00
General Swimming
10:30- 11:50
General Swimming
10:30- 11:50
Lane Swimming
12:00 - 13:30
Lane Swimming
12:00 - 13:30
Lane Swimming
12:00 - 13:30
Lane Swimming
12:00 - 13:30
Lane Swimming
12:00 - 13:30
Fun Session
12:00 - 13:00
Fun Session
12:00 - 13:00
General Swimming
13:30 - 15:00
General Swimming
13:30 - 15:00
General Swimming
13:30 - 15:00
General Swimming
13:30 - 15:00
General Swimming
13:30 - 15:00
General Swimming
13:15 - 15:00
General Swimming
13:15 - 15:00
Over 50s
15:00 - 16:00
Over 50s
15:00 - 16:00
Over 50s
15:00 - 16:00
Over 50s
15:00 - 16:00
Over 50s
15:00 - 16:00
General Swimming
15:00 - 16:50
General Swimming
15:00 - 16:50
General Swimming
16:00 - 19:00
General Swimming
16:00 - 19:00
General Swimming
16:00 - 19:00
General Swimming
16:00 - 19:00
General Swimming
16:00 - 19:00
Lane Swimming
17:00 - 18:00
Lane Swimming
17:00 - 18:00
Aquarobics
19:00 - 19:45
Lane Swimming
19:00 - 20:00
Aquarobics
19:00 - 19:45
Lane Swimming
19:00 - 20:00
Lane Swimming
19:00 - 20:00
Closed
18:00 - 22:00
Closed
18:00 - 22:00
Lane Swimming
20:00 - 21:00
Adult Swimming
20:00 - 22:00
Lane Swimming
20:00 - 22:00
Adult Swimming
20:00 - 22:00
Adult Swimming
20:00 - 22:00






Adult Swimming
21:00 - 22:00


















Learner Pool Timetable
Monday


Tuesday


Wednesday


Thursday


Friday


Saturday


Sunday


Closed
06:30 - 08:00
Closed
06:30 - 08:00
Closed
06:30 - 08:00
Closed
06:30 - 08:00
Closed
06:30 - 08:00
Closed
06:30 - 08:00
Closed
06:30 - 08:00
Parent & Toddler
08:00 - 09:00
Parent & Toddler
08:00 - 09:00
Parent & Toddler
08:00 - 09:00
Parent & Toddler
08:00 - 09:00
Parent & Toddler
08:00 - 09:00
Parent & Toddler
08:00 - 09:00
Parent & Toddler
08:00 - 09:00
Closed For Lessons
09:00 - 10:00
Closed For Lessons
09:00 - 10:00
Closed For Lessons
09:00 - 10:00
Closed For Lessons
09:00 - 10:00
Closed For Lessons
09:00 - 10:00
General Swimming
09:15 - 10:30
General Swimming
09:15 - 10:30
General Swimming
10:00 - 11:00
General Swimming
10:00 - 11:00
General Swimming
10:00 - 11:00
General Swimming
10:00 - 11:00
General Swimming
10:00 - 11:00
General Swimming
10:30 - 11:50
General Swimming
10:30 - 11:50
Fun Session
11:00 - 12:00
Fun Session
11:00 - 12:00
Fun Session
11:00 - 12:00
Fun Session
11:00 - 12:00
Fun Session
11:00 - 12:00
Fun Session
12:00 - 13:00
Fun Session
12:00 - 13:00
Parent & Toddler
12:00 - 13:30
Parent & Toddler
12:00 - 13:30
Parent & Toddler
12:00 - 13:30
Parent & Toddler
12:00 - 13:30
Parent & Toddler
12:00 - 13:30
General Swimming
13:15 - 15:00
General Swimming
13:15 - 15:00
General Swimming
13:30 - 15:00
General Swimming
13:30 - 15:00
General Swimming
13:30 - 15:00
General Swimming
13:30 - 15:00
General Swimming
13:30 - 15:00
General Swimming
15:00- 16:50
General Swimming
15:00- 16:50
Parent & Toddler
15:00 - 16:00
Parent & Toddler
15:00 - 16:00
Parent & Toddler
15:00 - 16:00
Parent & Toddler
15:00 - 16:00
Parent & Toddler
15:00 - 16:00
Parent & Toddler
17:00 - 18:00
Parent & Toddler
17:00 - 18:00
General Swimming
16:00 - 19:00
General Swimming
16:00 - 19:00
General Swimming
16:00 - 19:00
General Swimming
16:00 - 19:00
General Swimming
16:00 - 19:00






Parent & Toddler
19:00 - 20:00
Parent & Toddler
19:00 - 20:00
Parent & Toddler
19:00 - 20:00
Parent & Toddler
19:00 - 20:00
Parent & Toddler
19:00 - 20:00






Closed
20:00 - 22:00
Closed
20:00 - 22:00
Closed
20:00 - 22:00
Closed
20:00 - 22:00
Closed
20:00 - 22:00